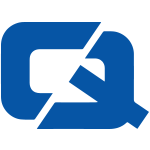 The government has been called upon to reconsider its programme of installing speed humps on UK roads over concerns they are causing damage to vehicles and road surfaces.
Independent motoring expert Honest John has suggested that the humps have a harmful effect on the tyres and suspension of cars which pass over them, while the shock caused by vehicles passing over them damages the structure of the road.
The advice provider suggested that this not only creates a safety issue, but may also be costing local councils money due to the increased need to perform road repairs.
Honest John therefore called for authorities to be more open to considering evidence that speed humps are creating more problems than they solve.
"By continuing to ignore this problem, councils and legislators risk not only endangering drivers, but also damaging Britain's road network," said the expert.
This comes after a survey from Exchange and Mart earlier this week revealed that many British motorists are also dissatisfied with the government's policy on repairing potholes, with 62 per cent believing that current funding plans are insufficient.
Visit ChoiceQuote for the #1 car insurance page