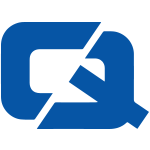 Motorists, potentially including car insurance holders, are becoming more accepting of speed cameras on the nation's roads, according to new statistics.
The IAM Motoring Trust has said that 78 per cent of drivers approve of speed cameras, a nine per cent increase on figures from 2007. This number remains below the 1999 level of 90 per cent approval.
Some 20 per cent of drivers said they or someone in their household had been flashed by a speed camera, an eight per cent fall on 2007 figures.
"This survey confirms a recent downward trend in numbers of drivers being caught by safety cameras. Hopefully, it is because more believe that safety cameras save lives, but it could be to do with motorists becoming more aware of where cameras are sited," said Kevin Delaney, head of road safety for the IAM Motoring Trust.
He added that it is important to break the connection the public has between "revenue and enforcement" if public confidence regarding speed limit enforcement is to be regained.
Less than four in ten (39 per cent) thought that revenue raising was not the motive behind speed cameras, a fall from the 2007 figure of 42 per cent.
The IAM recently backed the decision of the government to raise the speed limit on the M42 hard shoulder, which is used to tackle congestion, to 60mph.