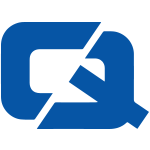 Car insurance customers in Cleveland are still guilty of flouting the law when it comes to driving at excess speeds.
At least that is the view of Cleveland's head of road policing acting Inspector Gary Hatton, who has claimed that speed is the number one reason behind so many of the accidents on the area's roads.
"Excess speed continues to be a major causation factor in collisions and it is vital that drivers understand that sticking to the speed limits will save lives and prevent crashes," he explained.
This comes after officers conducted a week-long campaign on the roads with automatic cameras aimed at detecting speeding vehicles.
They caught 216 drivers breaking the law by driving too fast – all of whom are set to receive a £60 fine.
Meanwhile, the Department for Transport recently claimed that many of the UK's motor insurance customers continue to put their own lives and those of others at risk by texting behind the wheel.
Visit the #1 page for car insurance