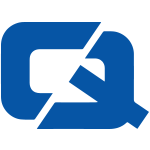 A car insurance policyholder in Aberdeen could be set for a spell off the roads after being clocked travelling at 110mph – in a 30mph zone.
The 27-year-old was caught by police last weekend on the city's Beach Esplanade; an area which has a reputation as a popular venue for illegal late-night races.
Sergeant Neil Morrison of Grampian Police said he was disappointed by the irresponsible attitude towards safety shown by some motorists.
"To drive at excessive speed on any road is something that cannot be condoned," he added.
A driving ban is almost certain to be imposed on anyone caught travelling above 51mph in a 30mph limit.
The consequences of a driving ban can last well beyond the term of the suspension itself.
Anyone who needs convicted driver car insurance will find premiums are often much higher than standard motor insurance, while some insurers refuse to offer cover.
Visit the #1 Car Insurance page