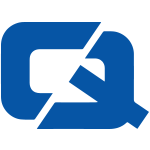 21 January 2013

Many people across the UK have been waking up to heavy snow cover over the past few days and the adverse weather conditions have been causing havoc on the roads.
As motorists battle through the snow and ice, research by AA Insurance has found that there has been a spike in the number of car insurance claims lodged by drivers all over the country.
Simon Douglas, director of the organisation, explained that the company had received 182 claims over the month so far which represented a significant rise from the average of 129 which is noted in the rest of month.
AA Insurance also urged motorists to only travel if it was a necessity and, if they can, stick to main roads as they are more likely to be gritted than more rural routes.
"Many more drivers have fitted winter tyres this year and that will be paying off – even conventional cars so fitted are less likely to lose traction on snow and ice than a 4×4 vehicle not so equipped," Mr Douglas added.
For the #1 car insurance – visit ChoiceQuote