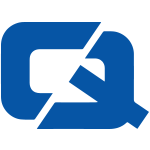 Sports car insurance holders who drive supercars may be perceived as "flashy" by other people, according to new research.
A survey by Saga revealed that people who drive supercars are seen as flashy by 22 per cent of people, while 53 per cent of people perceive such car owners to be wealthy.
Roger Ramsden, chief executive of Saga Services, said: "It seems drivers and pedestrians alike hold strong views on particular car types."
The Mazda MX-5 was found to be the fashion-conscious motorists' car of choice, while owners of city cars, such as family saloons and Smart cars, were deemed to be the least fashionable.
Car insurance provider Sheilas' Wheels recently advised female motorists and passengers aiming to avoid celebrity-style flashing when they exit a vehicle to re-consider travelling in low-level sports cars when wearing short skirts.
Jacky Brown, from the firm, said "there are ways of leaving a car with grace and most importantly dignity".
Those who prefer to make a memorable entrance in their sports cars can drape a pashmina or scarf over their legs when they leave their vehicle to avoid embarrassing mishaps, the firm said.
Visit our Japanese import insurance page