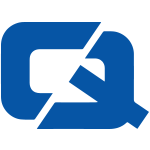 Subaru has revealed it is about to unleash three new high-performance cars on the public at a prestigious motoring event.
The car maker said the trio would all be high-performance special edition Imprezas and would appear at the British International Motor Show later this week.
Among the three will be the 380 PS Impreza WRX STI 380S concept, which will go into production if given the thumbs-up by motorists.
Subaru said: "The STI 380S could reach dealers within six months pending positive response. Its final specification will be finalised following customer input and will be hand-built to order."
Also on show will be the 255 PS Impreza WRX-S, priced at £22,495 and featuring a 'boxer' engine with an electronic control unit re-programmed by specialists Prodrive.
Completing the threesome is the Impreza WRX STI 330S including paired twin 90mm diameter stainless steel exhaust pipes.
All three eye-catching models could be suitable for sports car insurance policies and start at £22,495 on the road for the 255 PS Impreza WRX-S.
Drivers interested in the range can take a look at the ExCeL, London, show from July 23rd to August 3rd.