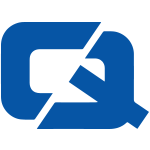 A key motoring show will feature more than £37 million worth of cars in total from 60 car marques, the organisers have revealed.
The finishing touches are being made to preparations for the British International Motor Show, which runs from July 23rd to August 3rd.
Planned by International Motor Industry Events, the ExCeL, London, event will feature a collection of super cars with a combined value of £5 million.
Show organisers said notable appearances throughout the rest of the show include the Ford Focus RS, "the fastest and most dynamically advanced Focus ever".
Ahead of the arrival of the 2009 Ford Focus RS, the company previously issued a run down of the RS badge, which has appeared on 21 models and first appeared back in 1970 on the Escort RS1600.
When the model is finally released on general sale next year, drivers could turn to a sports car insurance policy to cover the newest entry in the long-running dynasty.