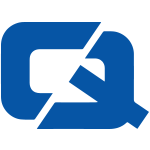 Ford has released further details of the history behind a famous sports brand which has been associated with the marque since 1970.
Ahead of the arrival of the 2009 Ford Focus RS, the company issued a run-down of the RS badge, set to again appear on the new model at the British International Motorshow later this month.
Standing for Rallye Sport, the brand has been applied to 21 models and first appeared back in 1970 on the Escort RS1600.
Ford said: "The Ford RS brand has gained tremendous respect over the years and the new-generation Focus RS upholds the tradition of the high-performance Ford engineered for the true enthusiast."
When the model is finally released on general sale next year, drivers could turn to a sports car insurance policy to cover the newest entry in the long-running dynasty.
According to Top Gear, the car could feature more than 280bhp on release and as much as 300bhp in order to make it as quick as close market competitors.