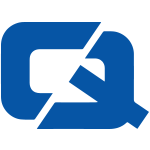 Although sales in the overall market for new cars fell last month, manufacturers of the highest-emitting cars experienced an even larger decline in interest, it has been claimed.
Clear Green Cars reports that the new car market saw an 18.6 per cent fall in August, yet several marques, including Porsche, recorded 50 per cent fewer sales.
Jay Nagley, publisher of Clean Green Cars, said it is a "worrying" time for sports car manufacturers.
"Dealers have taken a big hit in August and the pain can only continue in September. The reign of power and performance looks to be over," Mr Nagley remarked.
The expert predicted that as economic conditions take their toll, smaller cars that produce lower emissions will be increasingly popular, sports car insurance customers may be interested to learn.
Clean Green Cars recently reported that Fiat and Mini cars have average emissions under 140g/km, compared with Porsche vehicles which produce an average of 275.6g/km.