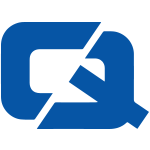 Japanese import insurance customers are not the only ones who have to wait a while before taking delivery of their new sports cars, according to a new report.
A study by the MPH Prestige and Performance Motor Show discovered that even celebrities and sports stars have to wait their turn.
There is now a two-year waiting time for Ferrari's £197,500 599 GTB Fiorano, while those awaiting the arrival of Bugatti's £872,000 Veyron – including Manchester United star Cristiano Ronaldo – can expect to take delivery in a year's time.
Meanwhile, the show noted that the new Aston Martin DBS, which is set to feature in the forthcoming James Bond movie Quantum of Solace, also takes 12 months to arrive.
However, sports car insurance customers desperate to get their hands on a new car a little sooner only have six months to wait for the Audi R8 or the Lamborghini Gallardo LP560.
The MPH show is taking place at London's Earls Court between October 30th and November 2nd, before it moves on to Birmingham's NEC between November 13th and 16th.
Visit our Japanese import insurance page