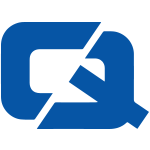 A driving specialist has released tips to keep people safe in their cars during the wet and windy autumn weather.
Training instructor from the Institute of Advanced Motorists' Drive & Survive initiative Simon Elstow offered the advice as part of a series from the training school on how to stay safe on the road.
He said: "Avoid hard acceleration or braking as it can cause skidding. And be aware that there may be a dip, pothole or other road hazard hiding under those leaves covering the road."
Mr Elstow advised drivers to be very cautious when the colder weather hits. He said that drivers should prepare by emptying the plenum chambers below the bonnet, clearing windows of condensation and ice, keeping an eye on battery levels and making sure that windscreen wipers are in a usable condition.
He added that keeping a check on car batteries is crucial and they can sometimes experience erosion through the damp and cold. A battery should be replaced if it is more than three years old, according to the expert.
IAM Drive & Survive also advised pregnant women about the best position to drive in to ensure both mother and baby are safe
For the #1 car insurance – visit ChoiceQuote.