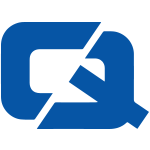 Car insurance customers looking to save money in the long run by upgrading to a greener vehicle could be put off doing so because of pricing concerns.
Green vehicle guide TheGreenCarWebsite.co.uk has claimed that the difference in price between regular diesel and petrol-running cars when compared to electronic or hybrid vehicles is just too steep for motorists.
It found in a survey that one-third of British car insurance customers would like to go green but are discouraged by the price.
The website's editor Faye Sunderland commented: "As it stands there is not enough incentive to the consumer to select the greenest variant of a car model; more needs to be done to support the sale of green cars."
Meanwhile, What Car? recently claimed that motorists looking to save money on fuel and reduce their impact on the environment could do with adjusting the way they drive.
It pointed out that by changing the gears in a different way, a car insurance customer could cut down fuel consumption by as much as 53 per cent.
Visit the #1 car insurance page – ChoiceQuote