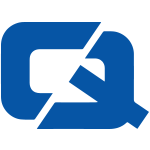 Vehicle-owning students in the UK are increasingly willing to drive in poorly-maintained vehicles just to save money, according to research.
A new survey conducted by Kwik-Fit has revealed that a fifth of students have driven an unroadworthy car because they did not want to spend money on repairs.
In addition, many of those polled revealed they would rather spend money on a night out than to change an illegal tyre, while three per cent admitted to knowingly driving without car insurance.
David White, customer services director at Kwik-Fit, reminded students that such responsibilities should be considered essential if they want to remain safe on the road.
He said: "It is only natural that students want to spend what little remainder they have of their student loans on leisure pursuits, but this mustn't be at the cost of road safety."
Earlier this month, Auto Windscreens reminded car owners that they also need to ensure their vehicle's windows are well-maintained if they wish to avoid a fine or disqualification.
Visit ChoiceQuote for the #1 car insurance