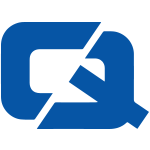 People heading off to university this year and planning to take their cars with them ought to let their car insurance provider know, according to one expert.
Mike Powell, principal consultant of general insurance at Defaqto, urged students to inform their insurer exactly where their car will be kept.
"Failing to do this may mean that your insurer could refuse to deal with any claim made under the policy," Mr Powell said.
In addition to speaking to their insurance firm, students should also let the DVLA know of their change of address.
The expert said that this will ensure that car tax reminders will be sent to the appropriate property.
Graeme Trudgill, technical and corporate affairs executive at the British Insurance Brokers' Association, warned those who drive without car insurance that the "net is tightening".
Insurance brokers will be able to find people "affordable" insurance policies, as well as enabling drivers to pay in instalments.