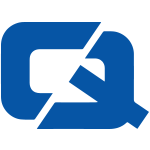 Motorists have been warned of the importance of carrying a sub-zero survival kit in their vehicle this winter as icy conditions make driving treacherous.
This comes after new research from car specialist Kwik-Fit showed that 16 per cent of drivers keep no survival items in their car.
The organisation's customer services director commented David White commented: "Our research shows that the chances of being stranded in the winter are pretty high [one in four].
"So, carrying a sub-zero survival kit in your car during winter is absolutely essential."
Kwik-Fit's research revealed that as many as 21.7 million motorists do not keep spare winter clothing in their vehicle to keep them warm in the event of a breakdown, while 64 per cent of those questioned do not even carry bottled water.
This follows news from the Environmental Transport Association that this month is likely to see record levels of car breakdowns.
Visit the #1 Car Insurance page