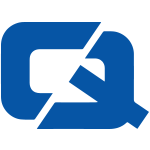 28 August 2012

Subaru has announced that it is cutting the price of its WRX STI model in time for the September new-registration rush.
The car will now be available from £26,995, making it one of the most affordable high-performance vehicles available in the UK. A new finance offer means that motorists can get their hands on the STI for less than £300 per month.
In addition to this, power-hungry drivers will be able to experience a further engine upgrade with the all-wheel drive WRX STI 340R, which is now available alongside the 320R.
It adds £1,599 to the price, and the power upgrades can both be added retroactively without affecting the warranty.
Darren James, managing director of Subaru UK, said: "The 340R power upgrade turns our most performance-oriented model into one of the most rapid and charismatic cars available in the UK.
"The WRX STI was already an exciting car, but improved power and torque, as well as the unmistakeable Subaru exhaust note, make the car even more tempting. In making such a generous price offer, we have turned the WRX into one of the best value and most accessible performance cars available in the UK," he added.
Subaru has also announced a number of two and one-year finance options across the majority of its range in order to celebrate the 62 registration plate coming next month.
Included in the deals is the Subaru Legacy ES Nav, which can be purchased for £19,995,  £3,000 short of the list price.
It features all-wheel drive and Boxer engine technology, while the vehicle comes with full colour satellite navigation system with touchscreen control, CD/DVD playback, steering wheel-mounted controls and integrated Bluetooth hands-free connectivity as standard.
Most of the all-wheel drive models are available with two years' interest-free credit, and the higher spec versions can be purchased with one year interest-free credit.
In order to experience a Subaru car, dealerships are offering a 24-hour test drive on the Legacy and Outback.
Visit ChoiceQuote for the #1 car insurance