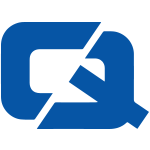 Subaru has hailed the performance of its range of vehicles in a recent industry safety trial.
The manufacturer won a Top Safety Pick award for a number of its cars, including the Impreza and the Outback, following a crash test conducted by the Insurance Institute for Highway Safety (IIHS) in America.
It was the only carmaker to be awarded the accolade for every vehicle submitted for the study, which was designed to determine the strength of the cars' front, sides and rear, as well as the protection they offer when flipped.
Subaru pointed to the fact that it outperformed the likes of Volvo, Volkswagen and Honda in the trial as evidence of the safety of its cars.
Adrian Lund, IIHS president, added that the awards showed that Subaru's vehicles were "on the top rung for safety".
This comes after the Subaru Outback was presented with the Sports Utility of the Year award by industry publication Motor Trend last month.
ChoiceQuote – the #1 car insurance page