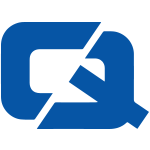 Motorists struggling with the rising costs of petrol in the UK have been thrown a lifeline by supermarkets pledging to cut pump prices.
Asda, Morrisons and Sainsbury's are all unveiling reductions at their garages following a recent fall in the price of crude oil.
Asda said it would cut prices by 3p per litre, Morrisons by 4p and Sainsbury's said it would offer 5p reductions for customers spending £50 on food in its outlets.
Morrisons group store operations director Mark Gunter said: "The cost of crude oil and refined product has fallen in the last few days and we are ensuring our customers reap the benefit by passing on the saving quickly."
Tesco also said it was reducing prices by up to 4p, but was setting prices locally.
Drivers who have been fighting the rising costs of fuel alongside regular tax and car insurance fees could welcome the moves.
Fuel firm BP said it had also lowered prices, with petrol and diesel costs falling by an average of 1p per litre at the stations it runs, according to BBC News.