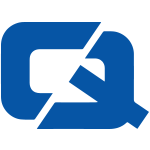 Police in Surrey have advised car insurance customers to step up their security measures in a bid to combat vehicle crime.
PC Caroline Barnes of the Lower Sunbury Safer Neighbourhood Team urged motorists against tempting thieves to break into cars by keeping valuables, such as handbags, satnavs and laptops out of sight.
She also suggested security marking car radios and CD players with postcodes to ensure their recovery should they ever be stolen.
"[These] simple crime prevention precautions can drastically reduce your chance of becoming a victim," she said.
This comes after a number of thefts from vehicles occurred in the area at the start of the month, which saw the theft of a satnav and handbag.
Police in Warwickshire recently made a similar announcement, reminding car insurance customers that if they do not take proactive steps to reduce the risk of becoming a target, they could find their insurance claims are rejected.
Visit the #1 Car Insurance page