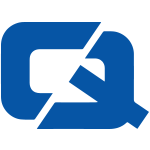 Spain has the cheapest diesel price in Europe and the best car hire deals for holiday motoring, according to a survey.
Post Office statistics also show Switzerland is currently the only country on the continent where unleaded costs less than £1 per litre.
The company released its Motoring on the Continent report, which also revealed Spanish petrol prices are about 30 per cent lower than popular UK destinations Belgium and the Netherlands.
Post Office said: "The differential between unleaded petrol and diesel was most marked in the UK and Sweden, with diesel costing 13p and 16p per litre more respectively."
The report also says recent petrol price rises range from 20 per cent in Italy and the UK and 32 per cent in France.
Spain's rental car mileage prices are among the cheapest available while Turkey, often seen as a low-cost destination, has only the fifth cheapest car hire costs.
UK drivers taking their car abroad should ensure they have a car insurance policy which covers them in other countries before travelling.
According to petrolprices.com, average UK fuel prices stood at 117.2p for a litre of unleaded and 130.5p per litre of diesel this week.