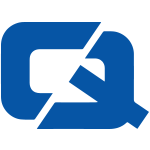 26 September 2012

Owning a car is becoming more and more expensive and motorists like nothing more than to get a cheap deal here and there.
However, new research by Confused.com has revealed that many are failing to take advantage of devices such as telematics that could potentially save them a host of cash on the upkeep of their vehicle.
The company's study found that 47 per cent of drivers are completely unaware of telematics or the 'black box'. These devices are designed to monitor a motorist's performance and provide rewards such as lower premiums.
Confused found that 38 per cent of car owners would consider using them if offered, noting there could be a change in the future.
Joanne Garcia, head of emerging products at the firm, said: "Although the benefits [of telematics] are there for all drivers, it can be especially welcome to younger drivers considering that 17-20 year olds are paying an average of £2,491 for a comprehensive car insurance policy."
Visit ChoiceQuote – for the #1 car insurance