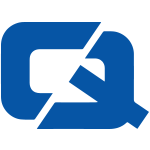 13 May 2013

US based company Terrafugia is known for its street-legal airplane – a plane that can fold up its wings when they are not required and drive on roads. This revolutionary idea caused quite a stir when it was first revealed, however the company have failed to deliver as of yet. Terrafugia has, however, released plans for a new model.
Unlike the original version – which required a runway in order to take off and land – the new TF-X aims to be a better substitute for cars. The TF-X is able to land and take off vertically, meaning that you do not need a runway and could – in the future – land it directly in your driveway.
The new TF-X is also a hybrid vehicle. It will be able to be recharged either at a charge station or from its fuel-run engine. The electricity will power the rotors on the fold-up wings – these are what enable the vehicle to take off vertically.
The TF-X will also include a back-up parachute – for safe landing in the event of technical failure – and fly by wire controls. Terrafugia have said that the original vehicle – the Transition – will be available long before the new TF-X.
For the #1 car insurance – visit ChoiceQuote