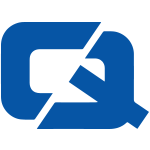 09 May 2013

Increase in American demand for the Tesla electric car has led to the company making its first profit. Tesla – which has only been running for ten years – has reported its first quarterly profit of $15 million (£9.6 million). The company delivered around 5,000 of its electric cars throughout the first three months of 2013.
The company's total revenue has reached $562 million (£322 million) – a massive increase on its reported revenue of $30 million (£19 million) only a year ago. This huge rise led to company shares increasing by over 16 per cent in after-hours trading.
Tesla Motors is now expecting to deliver around 20,000 of its electric Model S vehicles worldwide and is estimating global demand will soon reach 30,000 a year.
Although shares are up this year by 67 per cent many dealers are anticipating that this will be short-lived and are shorting the stock.
For the #1 car insurance – visit ChoiceQuote