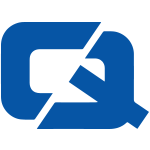 A show to promote clean, green growth in the automotive industry is set to raise important awareness, according to Haymarket Media Group.
The publishing house's energy and environment exhibition and seminar programme entitled The Carbon Show 2011started today (October 20th) and aims to focus businesses attention to green company practices.
Seminars will teach bosses about key climate change initiatives, specifically in London which has been named the "carbon capital".
Carbon Neutral Investments (CNI), sponsors of the show said that events like The Carbon Show help to educate businesses to do reduce carbon emissions responsibly and effectively.
CNI co-chairman Tom Knifton said: "We find increasingly that a good environmental record is becoming vital for companies wanting to do business internationally."
He added that the show promotes London as a centre for excellence in promoting eco-friendly operation methods.
Drivers in the capital must adhere to congestion and emission charges in certain zones. All roads within Greater London, those at Heathrow and parts of the M1 and M4 are included in the Low Emission Zone system.
Visit ChoiceQuote – for the #1 car insurance.