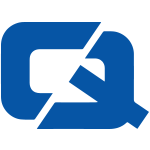 Theft from vehicles have dropped by 35 per cent in Belfast city centre over the past six months despite an increase in retail space, reducing motorists' worries about potential rises in car insurance premiums during the credit crunch.
Chief Superintendent George Hamilton of Musgrave Street police station said: "The fall in crime figures is a testimony to the efforts and determination of the city centre policing team and its partners to cut crime in Belfast."
The policing service has worked in conjunction with the Belfast Chamber of Trade and Commerce with a number of initiatives – including radiolink schemes and a city centre beat project – aimed at increasing high visibility policing patrols – to deter would-be criminals.
Meanwhile, the York Press has reported on a police campaign in the city called Display and Pay that warns motorists that if they do not conceal valuables in their vehicle they are likely to become victims of theft.
Visit the #1 Car Insurance page