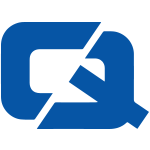 15 March 2013

A third of drivers that use the UK's roads have been on the receiving end of damage from potholes in the last two years.
The figure indicates just how poorly maintained the UK's road system is currently, an opinion that has been backed up by a recent AA/Populus survey of almost 23,000 drivers, which found that a third of motorists believe the roads in their region are "poor", "very poor" or "terrible", with just ten per cent  of those questioned rating their local roads as "very good" or "excellent".
The lowest ratings from drivers were given to Scotland and the Yorkshire and Humber regions, which backs up a recent Warranty Direct study, indicating that the top five areas for insurance claims for pothole damage were in Scotland.
Speaking about the AA findings, the organisation's president, Edmund King said: "Our findings are deeply worrying and show that UK drivers are once again experiencing a bad pothole season after a lull last spring – perhaps with worse to come. The slight let-up in potholes this time last year may have been just a blip in the annual pothole blight that seems to beset us each spring."
The government has claimed that it has set aside £3 billion for local councils to maintain the road networks in their areas, however, the Asphalt Industry Alliance (AIA) has said that authorities around the UK may need as much as £10.5 billion to get the country's "crumbling roads" into good condition once again.
Its survey found that highway teams at local councils fixed 2.2 million potholes in 2012, which is half a million more than were repaired in 2011.
Despite the significant increase in the amount of work being done on the UK's roads, the backlog is still growing, brought about by another poor winter in terms of weather, with snow, ice and flooding all impacting the quality of surfaces around the UK.
Organisations representing local councils have warned that further funding cuts could make it impossible to keep on top of the repairs needed.
Visit ChoiceQuote – for the #1 car insurance