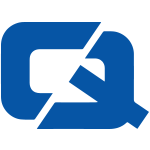 Three drivers from Glasgow have had their cars clamped as part of a crackdown on motorists who do not pay fines.
The Scottish Court Service issued clamping orders against the three drivers because of unpaid fines of between £45 and £180 for offences including having no road tax and illegal parking.
Once the vehicles were clamped, the owners all chose to pay the fines together with the fees charged by the clamping contractors.
Had they not done so, their cars would have remained clamped indefinitely or been removed to a secure storage facility.
Eric McQueen, the Scottish Court Service's director of field services, said: "The owners of these cars have had ample warning of the consequence of non-payment of their fine. I hope this sends out a clear warning to others with outstanding fines."
The three cases in Glasgow were the first in Scotland to result in defaulters having their vehicles clamped.
However, Mr McQueen warned that in future, people who attempt to avoid payment of motoring fines could expect to have their cars clamped, seized or even sold.
Meanwhile, the Association of Chief Police Officers in Scotland has revealed that six drivers face having their cars confiscated after being arrested for drink driving for a second time.