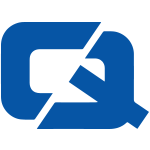 Drivers looking to cut down on their fuel consumption – potentially including motor insurance holders – have been offered some advice by the Institute of Advanced Motorists (IAM).
It said that by reducing fuel wastage drivers could make significant cost savings and advised motorists to check that tyres are not under-inflated as this can lead to greater amounts of fuel being wasted.
Furthermore, installing top boxes and roof racks can increase fuel consumption by 20 per cent when driving at 70 mph, it warned, going on to add that air conditioning can also have a similar effect.
"Dealing with these fuel wasters that you can control helps cut the extra costs that you can't," commented Neil Greig of the IAM.
The IAM is an independent organisation that has a commitment to road safety. It recently welcomed the government's decision to increase the speed limit on the hard shoulder on a section of the M42 to 60 mph, stating that it "makes sense" to drivers.