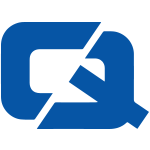 New Toyota car insurance customers could benefit from a built-in TomTom satnav if their model is one of the selected lines in a new deal between the car manufacturer and navigation solutions provider.
This comes after the organisations announced today that they are to extend their relationship.
Motorists will notice that the semi-embedded satnav slots seamlessly into the vehicle's dashboard and that it can easily be removed so as not to tempt thieves into trying to steal it.
Managing director of TomTom's automotive business unit Giles Shrimpton commented: "The fact that Toyota has once again signed up with TomTom is an important validation of TomTom's ability to bring the best quality navigation and services experience to the car."
For those drivers who do have a TomTom satnav or any other brand in their car, motor insurance companies will advise them to remove it from outside view when leaving the vehicle unattended.
Motorists who fail to do so and have their car broken into as a result, could find that their insurance policy is invalid.
Visit the #1 Car Insurance page