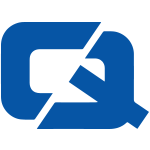 Safety-conscious car insurance holders may like to consider buying a Toyota Corolla when they next step on to the forecourt.
That at least is the implication of a new survey, which has found the Burnaston-built model to be the most reliable in the UK, Auto Industry reports.
Car insurance holders looking to buy a more trustworthy vehicle might also be interested to learn that Honda was named the most reliable manufacturer in the poll, which was conducted by What Car? and Warranty Direct.
The Japanese manufacturer was represented by six models in the top ten.
Warranty Direct managing director Duncan McClure Fisher said: "The data proves that expensive doesn't necessarily mean reliable.
"The more mechanically and electronically complicated a vehicle, especially if it's of European origin, the more likely you are to suffer problems."
In addition to the annual survey, What Car? and Warranty Direct collaborate every month to produce a vehicle reliability index.