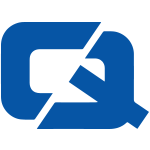 02 May 2013

It has been revealed that a Brit will typically send three days a year stuck in traffic, according to new research by in-car data specialist INRIX.
Being the fifth worse country in Europe for traffic, Britain has now been split into traffic hotspots by INRIX, which used information from various sat-nav companies.
Of course, drivers in the capital city were hit the worse, losing 72 hours a year, whilst Manchester, Merseyside and Birmingham followed at 45 hours, 36 hours and 32 hours respectively. The UK average was 29 hours a year, lower than the 36 hours reported in a similar study in 2011.
According to the Daily Mail, Bryan Mistele, chief executive of INRIX, said: "There has always been strong correlation between the state of the economy and the level of traffic congestion on our roads. Considering unemployment hit record highs in 2012 and European household wealth dropped 13.6 per cent, it's hardly surprising that traffic levels have dropped significantly."
Visit ChoiceQuote – for the #1 car insurance.