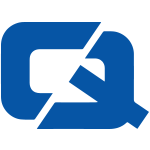 17 October 2012

Rising fuel costs have become one of the major grievances for the average motorist nowadays and the Road Haulage Association (RHA) wants decisive action taken over pricing.
The organisation has lent its support to Robert Halfon, Conservative MP for Harlow, who is campaigning for more transparency over the cost of filling up a tank on a regular basis. The RHA believes that drivers need to be told why there have been substantial rises of petrol prices in recent years, especially at a time when the average disposable income for the common working citizen is diminishing due to other costs.
Vehicle ownership is becoming increasingly expensive due to high insurance premiums as well as maintenance and road tax so the last thing a motorist wants is to be having to fork out large amounts of cash when it comes to petrol.
The RHA said that adding more transparency to pricing will make it more beneficial for the economy and also instil some confidence from the British people in the government as well as the major companies that are supplying the fuel.
"Filling the tank, regardless of size, has always been costly. If the cost of the fuel duty and the VAT is clearly shown on the receipt, it will make users far more aware of just where their money is going".
"The price of fuel has become a wide reaching political issue; it affects everyone.  If this move for transparency goes ahead, fuel pricing has the potential to become a real vote winner, or indeed vote loser", Kate Gibbs, RHA spokeswoman added.
The RHA's backing of this campaign comes after a survey from Admiral commissioned a survey in regards to the high price of fuel found that nine out of ten UK motorists believe they are being ripped off when it comes to paying for fuel. The company also found that 89 per cent of respondents admitted that they were worried that the costs could increase further in the future.
Visit ChoiceQuote – for the #1 car insurance