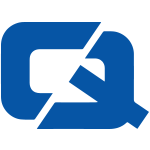 As many as three million UK drivers could be risking accidents this summer by not properly inspecting their tyres, the RAC Foundation has claimed.
Research conducted for the Foundation shows 90 per cent of motorists link tyre age and road safety, but as many as three million do not.
Following the study the group has begun an eight-week tyre safety campaign aimed at getting owners of newer cars to get their tyres looked at.
The RAC Foundation said: "Experts agree older tyres are at higher risk of fatigue, deterioration and potential failure, which is why we are encouraging motorists to get them checked thoroughly before setting off on summer holidays."
All drivers can get free tyre inspections thanks to the RAC campaign, at 2,700 NTDA member centres across the UK listed on www.ntda.co.uk.
Drivers who take up the offer could reduce the chances of accidents and car insurance claims if experts pick out undetected problems with their tyres.
The RAC Foundation is an independent charity established to promote the environmental, economic, mobility and safety issues relating to the use of motor vehicles.