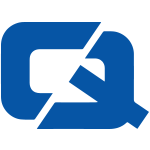 Drivers can cut fuel costs and benefit the environment by making the decision to "drive less", an eco driving expert has said.
The publisher of website Clean Green Cars stated simple measures like ensuring tyre pressures are correct can also help.
Jay Nagley also claimed rising fuel prices are likely to push consumers towards green motoring options as they try to save money.
Mr Nagley said: "Make sure your tyres are inflated correctly, a lot of people don't do this and that makes quite a big difference to fuel economy."
Clean Green Cars aims to provide drivers with with clear advice on how to buy and use cars in a more environmentally-friendly manner.
In May the AA revealed the cost of motoring has increased by 11 per cent in the last 12 months, with 4×4 vehicle owners among the hardest hit.
Besides switching to a greener vehicle and driving more efficiently, drivers could also change their car insurance provider to get a better deal.