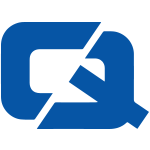 A new website has been launched by Continental Tyres aimed at advising car insurance customers of the best ways to check their vehicle's tyres.
The site www.3minmax.com shows motorists the basic safety checks required of adequate tyre maintenance, which the organisation has claimed are quick and easy to do.
This comes at a time when motor insurance customers across the UK are gearing up for the forthcoming bank holiday weekend, which could see them setting off on long distance drives.
Indeed, a study conducted by Continental Tyres has found that one in five people are likely to suffer a puncture when embarking on a family holiday.
As such, the organisation's Tim Bailey advised: "It's important to make sure that your car is fit to do the journey … Check your tyres before you go and save time and money in the long run."
Meanwhile, car servicing centre ATS Euromaster recently reminded drivers of the importance of checking the pressure of their tyres.
For the best car insurance – visit ChoiceQuote