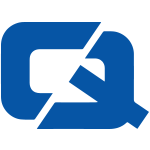 01 November 2012

While the summer holiday season may be over for another year some people may be thinking of taking out the caravan for a weekend break.
For those who are planning to do so they are being advised about the importance of tyres for the vehicle, and an expert has offered some helpful advice for people picking the right type for their caravan.
Matt Smith, UK director at Falken Tyres, explains that tread is a vital part of tyre and advises people to be more safety conscious as opposed to legally mindful.
He notes that a tread of 3mm is a safe level as opposed to 1.6mm which is the legal bare minimum, and that people should err on the side of caution when towing their portable home.
"Caravan owners taking their pride and joy down the motorway have two fist-sized pieces of rubber in contact with the road holding it on the surface, doing quite a safety-critical job," Mr Smith added.
Visit ChoiceQuote – for the #1 car insurance