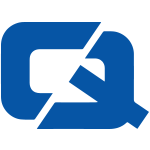 04 January 2013

2012 was named as the second wettest year on record, but with the winter months looming large motorists are being advised to check their vehicle's tyre tread.
Alan Baldwin, spokesman for Micheldever Tyres, explains that the wintry weather can provide challenging circumstances for many drivers and having the correct tyres is crucial to avoiding any unforeseen accidents.
He notes that people should aim to have their car serviced and look into purchasing some winter tyres, which may be more suited to handling the roads when the temperature begins to plunge.
Mr Baldwin explains that these help to work in conditions that are below seven degrees, making them ideal for January and February conditions when there can be the potential for unsettled weather.
"[Winter tyres] have a very different tread compound where the rubber remains more flexible in cold conditions to give enhanced grip and traction on wet, cold surfaces," Mr Baldwin added.
For the #1 car insurance, visit ChoiceQuote