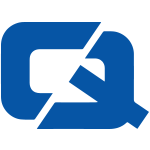 18 February 2013

Listening to music through headphones while behind the wheel is the latest thing that the vast majority of motorists want banned.
A survey by ContractHireAndLeasing.com found that 83 per cent of UK adults would like the habit made illegal when driving. There is currently no law against listening to music through headphones while on the roads but Rule 149 of the Highway Code stated that drivers should look to avoid distraction "such as loud music".
The organisation notes that in the event of a serious collision, if a motorist is found to be wearing headphones at the time, it could be taken into account as evidence for driving without due care and attention.
The company noted that it was the older generation that wanted more decisive action taken about this behaviour. Officials found that 88 per cent of those over the age of 45 wanted the habit to be banned while this figure grew to 91 per cent for those that were older than 65. This opinion was not reflected in the younger age groups however, with only 38 per cent saying that they would 'strongly agree' with the possibility of a ban.
Richard Lawton, ContractHireAndLeasing.com's marketing manager, said: "While not strictly illegal, using headphones is probably even worse than playing loud music in your car. As well as the music being distracting, the headphones work like earplugs and block out the noises from the road around you.
"That could be the screech of tyres, warning you of a potential collision, or the sirens of an emergency vehicle trying to get past."
Many cars are now fitted with MP3 players or docks where drivers can plug in their iPods so it can be tempting to pull in headphones to listen to some music. However, officials are warning that this practice takes the motorist's attention away from the road and could possibly cause an accident should the worst happen. This concern has led many to call for a total ban on this behaviour.
For the #1 car insurance, visit ChoiceQuote