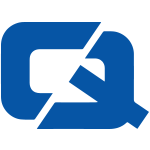 New driving regulations to prohibit disqualified drivers from taking to the roads have been launched in both the UK and Ireland.
The governments of the two nations have allied to institute new laws by which British drivers who are disqualified in Ireland will see their punishment carried over when they return and vice-versa.
It is hoped that this will be the first step towards a Europe-wide cooperation on recognising driving bans.
Road safety minister Paul Clark expressed confidence that the move will help to reduce accident rates and make it safer for law-abiding road users to drive.
He said: "From today this new law will ensure that disqualified drivers are not able to escape their punishment and so keep dangerous drivers off the roads."
Last month, the Department for Transport revealed that it is looking to improve safety by making 20 mph zones more widespread in the UK, even in areas which do not use traffic-calming measures like speed bumps.
Visit ChoiceQuote, the #1 car insurance page