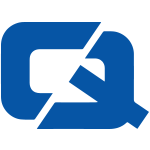 The Association of British Drivers (ABD) has criticised the government's attempts to reduce the number of road deaths caused by car insurance customers every year.
Following news that Spain reported a dramatic drop of 559 in road fatalities in 2008, the ABD reflected upon the UK's endeavours.
Last year saw 2,946 deaths caused on Britain's roads, compared with only 2,182 in Spain.
ABD spokesperson Nigel Humphries commented that while the number of fatalities did drop by a margin in the UK, it was "a miserable achievement".
"Here in the UK road safety policy has concentrated almost solely on cameras and enforcement and people are still dying," he said.
Brian Gregory, chairman of the ABD, added that the government must recognise that its current road safety policies are failing.
Meanwhile, Grampian police recently advised motor insurance policyholders that they should follow the driving conditions presented to them by adhering to speed limits, if they are to help reduce the number of accidents on the road.
Visit the #1 Car Insurance page