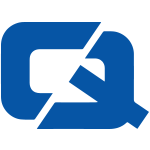 Higher fuel prices and the effects of the economic downturn are boosting consumer interest in alternative eco-friendly fuels, according to data released by British Car Auctions (BCA).
BCA's Tim Naylor said: "Many UK drivers are changing to cope with the tougher economic conditions and almost as an aside, many of these changes will also benefit the environment by leading to greener motoring habits."
Mr Naylor noted the increasing demand for electric hybrid and LPG powered cars, describing them as "the flavour of the moment" because there are no issues over fuel availability.
According to a BCA used car market report, six per cent of those surveyed said environmental considerations were an influencing factor when they bought cars in the past and five per cent claimed their next car purchase will be alternative-fuelled.
However, a recent study at the University of Texas revealed that the production of some alternative fuels could put a strain on water supplies.
Visit the #1 Car Insurance page