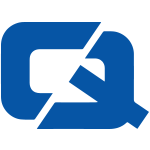 New research has revealed that ten per cent of drivers have had an accident or a near miss because they were not wearing their glasses and could not see the road clearly.
The survey, commissioned by Specsavers as part of Road Safety Week, showed that drivers refusing to remedy their poor eyesight on the road are endangering lives.
Helen Haughton, from road safety charity Brake, said the fact that over a quarter of drivers had not had an eye test since they passed their test was "worryingly unsafe".
She added: "Being perceptive and alert as a driver, especially on congested roads, is crucial."
The survey also revealed that over a fifth of drivers would still be prepared to drive if they lost or broke their glasses, while five per cent said they would consider wearing someone else's glasses to help their view of the road.
Meanwhile, figures published by the Royal Society for the Prevention of Accidents showed that the number of deaths on Scottish roads has dropped by 33 since 2006, while serious injuries fell by 11 per cent.
Visit the #1 Car Insurance page