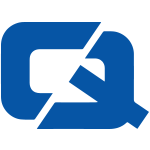 16 January 2013

Driving licence regulations in the UK are set to be tightened under new rules announced by the road safety minister.
Stephen Hammond has signalled his intention to introduce tougher measures for foreign motorists coming to the country to obtain an exchange driving licence. Current systems mean that an inconsistency in the legalisation was allowing some non-European Union (EU) drivers to exchange their licence for a UK version without having to undergo any additional checks. It meant that some were not meeting the necessary standards that have been set out in this country.
However, the road safety minister is aiming to address this situation by introducing a new law, which will mean that those people from outside of the EU who are looking to exchange driving licences, will have to prove they passed a driving test in a nation with similar driving standards to the UK. By doing this it is hoped that it will reduce the risk involved in allowing foreign motorists on to the country's road.
Mr Hammond explained: "The UK's roads are amongst the safest in the world, thanks in part to the rigorous standards demanded by our driving test. By closing this loophole we will not only make Britain's roads even safer, but will help tackle fraud and level the playing field for British drivers who spend time and money learning to drive at the standard required in the UK."
Motorists coming to the UK with a licence from countries within the EU are allowed to drive in part of that jurisdiction with no need for an exchange in their licences. However, for those coming from outside the EU this rule does not apply and while they not need to take an additional DVLA driving test this new law will mean they have to prove they passed a competent test in another country.
It is hoped that by introducing this ruling it will help to reduce the amount of road accidents that are caused by foreign drivers in the UK every year.
Visit ChoiceQuote – for the #1 car insurance