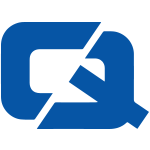 22 November 2012

Electric cars are coming increasingly into the fore as the UK looks to become greener and a survey has revealed that motorists have renewed confidence in the vehicles.
The poll, carried out by TheGreenCarWebsite.co.uk, found that 84 per cent of drivers around the country believe that the electric models are just as safe as their traditional fuel burning counterparts.
Officials at the company discovered that 39 per cent of people believed that the cars were safer than normal vehicles with only a tiny majority of consumers believing that they were not as reliable.
Faye Sunderland, the website's editor, said: "It is reassuring to see, that despite the distorting affect of media coverage, people seem to be confident that these products are as safe-maybe even safer than conventional models-and there is research to support that."
The government has been keen to promote the use of electric vehicles by introducing the Plug-In Car Van Grant to provide an extra incentive.
For the #1 car insurance – visit ChoiceQuote