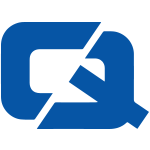 More and more motorists are trying to cut down the costs of running a car by looking to buy smaller and more economical cars.
In figures released by online car marketplace Justgoodcars.com, more consumers were looking to buy smaller cars, which could impact the associated costs of car insurance and fuel.
Models such as the Ford Fiesta, Toyota Yaris, Peugeot 107 and Volkswagen Polo are being viewed on the website more than at the same time last year.
Luxury and expensive vehicles being put up for sale on the site rose by almost 20 per cent while petrol models saw more interest than diesel cars.
Andrew Sobell, sales and marketing director at Justgoodcars.com, believes the figures highlight a trend towards cutting costs, including car insurance, maintenance and fuel.
He said: "Times are changing, consumers are clearly looking to downsize. Running a car for many is a necessity, not a luxury, especially for families."
Justgoodcars.com claims to be one of the UK's largest online car portals and has over 600,000 UK based vehicles for sale on its site.