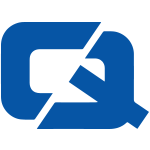 A recent rise in the level of fronting cases could result in motorists jeopardising their car insurance cover, it has been claimed.
The Association of British Insurers (ABI) remarked that fronting, whereby motorists obtain cheaper car insurance policies by deceiving the provider, could have "potentially disastrous" consequences.
Nick Starling, the ABI's director of general insurance and health, said: "Honesty is the only policy. Cheating to get cheaper insurance puts your cover in jeopardy."
He added that the best deals can be found by shopping around and being completely truthful.
Different examples of fronting include parents adding their child to their car insurance policy as an occasional driver when they are actually the main driver, failing to disclose past driving offences, and forgetting about previous claims.
It has been estimated that the growing problem of fronting could end up costing honest insurance holders around £60 on their policy.
Visit the #1 Car Insurance page