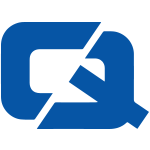 Government proposals to curb the scourge of uninsured drivers have been welcomed by the insurance industry all round.
The latest organisation to voice its approval is the AA, which said it welcomes the new legislation which will make it a criminal offence to drive without car insurance.
Simon Douglas, the organisation's director of insurance, commented: "We look forward to playing our part in the consultation process but would urge the government to consider penalties that at least equate to the unpaid-for insurance policy to put an end to continuous offenders."
He added that Britain has one of the worst records in Europe for uninsured drivers, who add around £30 to the cost of every honest motorist's insurance policy.
Meanwhile, road safety minister Jim Fitzpatrick commented yesterday that uninsured drivers also cause thousands of injuries and deaths on the road every year, describing them as a "selfish minority".
Visit the #1 Car Insurance page