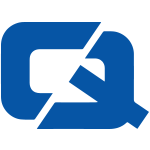 The Association of British Insurers (ABI) has claimed that more is being done now than ever before to clamp down on rogue drivers.
ABI spokesman Malcolm Tarling said with new automatic number plate recognition technology, by accessing a database with details of all individual motor insurance customers, police can identify whether a driver has a policy within a matter of minutes of pulling them over on the road.
He stated: "There is none of this having to produce your insurance certificate within seven days, you can tell from the computer screen if you have got cover or not at the roadside."
This, he added, should be a deterrent to motorists considering driving without car insurance.
Meanwhile, a study from the Motor Insurers' Bureau (MIB) has revealed there are around two million uninsured drivers on UK roads.
According to the MIB, drivers without insurance kill 160 people and injure 23,000 every year.
Visit the #1 Car Insurance page