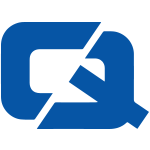 Car insurance customers looking to increase the safety of their vehicles might wish to consider turning to Uniroyal tyres for a fitting.
At least that is the opinion of consumer champion Which?, which has named Uniroyal's RainSport 2 and RainExpert as its Best Buys, following the organisation's latest tyre test.
Researchers at Which? commended the qualities of the RainSport 2, saying: "The tyre has good all-round grip, handles well in wet and dry conditions and resists aquaplaning well on the straights and bends."
The RainExpert brand, they added, really "lives up to its nametag", providing class-leading grip on wet roads.
This comes after the Royal Automobile Club Foundation recently reminded motor insurance customers of the dangers of driving with unsafe tyres.
It claimed that tyres should be correctly inflated with the right tread depth, and when it comes to those which are a day over ten years old, they must be discarded immediately.
Visit the #1 Car Insurance page